Welcome to Slatetrader
Secondhand Slate and Roofing Products
Slatetrader are specialists in the supply of reclaimed Welsh slates and re-cycled roofing products with over 30 years experience in the construction industry.
The durability of Welsh roofing slate has long exceeded all its rivals having been used, tried and tested globally. Its impermeability, colour fastness and aesthetic qualities make it a popular choice for refurbishment, restoration, extensions and new build particularly in conservation areas and national parks. Demand for Welsh slate has steadily increased over the last decade despite the influx of slates from Spain, China and Brazil.
At Slatetrader every slate in stock has been individually hand sorted and graded to maintain a consistent high quality. Strict selection and categorisation with regard to colour and thickness is practiced by experienced staff.
Customers can take advantage of our expertise and free estimating service. On-site advice is available by arrangement. We also offer a rapid cutting service for unusual sized slates and pattern features. Viewing and collections are by appointment at our yard. Deliveries on our own vehicles are usually within 3 days of ordering or slates can be packed, crated and sent by carrier. Our reclaimed Welsh slate normally sells between 50% - 70% less than new Welsh slates (please see our price list).
In addition to Welsh slate we also stock a large selection of used ridges, clay plain tiles (Rosemary Type), concrete tiles, stone and slate slabs for flooring or patios, chimney pots, finials, etc. In addition to roofing applications some of our products are frequently used in decorative landscaping and garden projects.
We are situated near Llanelli, South Wales just 20 minutes from M4 Motorway, Junction 48. Whilst our main area of trade is South and West Wales, we frequently deliver into mid-Wales and the West country.
If you are looking for slates or any other roofing product please ring to check availability. If you have slates to sell we are always looking for good quality reclaimed Welsh slates.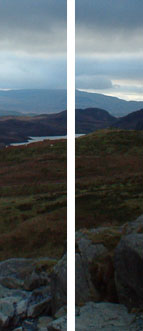 slatetrader Rhas Fach
Heol Mansant
Pontyates
Llanelli
SA15 5ST

Customer Service Tel:
Mob: 07792 783967
Office: 01269 860066
Contact us
Visitors:
By appointment only.